*~*SHANGRALA'S DOG GALLERY!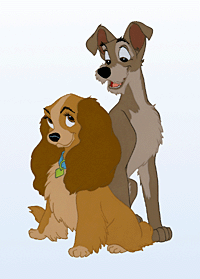 I love dogs too and have collected some
of the best pure breed dog pictures for you.
Click on an image to view its full picture. Enjoy! :)























































If you are looking for more, here are some good places to start:




Aww Animals-
Aww Animals 2-
Taking A Catnap-
Toyger A Mini Tiger-
Real Bambi & Thumper-
Shangrala's Dog Gallery-
Shangrala's Animated GIFS-






Like This Page?

-To SHANGRALA-

NOTE: Special THANKS to Bob Rodgers for the inspiration for this page.
---
This page last updated on June 2009.
Copyright © 1996 Netscape Communications Corporation. Mozilla is
a trademark of Netscape Communications Corporation.
Note: This is an Unofficial God, Jesus Christ, Family, & Cartoon Fan Site.
© All graphics representing Disney characters are copyrighted by Disney.
Likewise all other graphics & music Copyright © by their own Individual Artists.
~*~ Copyright © 1997-2006 Elrhea M. Bigham ~*~