\



Shangy's Easy-Does-It Home Recipes:

I love to cook! My son loves my cooking! When he got married, he asked me
to make sure his new bride could cook the things he loved. I wrote up recipes
for her keeping in mind she might have little or no cooking experience. Most
of these recipes contain easy step by step instructions. I'll add favorite ones
from my mother and grandmother so check back often. These are in text so
you can print them out. Hit the BACK button to return here. Enjoy! :)



MEALS & BREADS


DESSERTS


SUBSTITUTES & HERB HINTS



MEASURES & TEMPERATURES

GOT a RECIPE to SHARE? Please

Me!

If you have any tips about how long to cook pork chops or some
side dish recipes for the perfect pork chop dinner let me know.

&nbsp



*~* Visit Me On-Line Here - On Facebook

Or On-Line Here - On Twitter

Like This Page?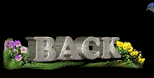 -To SHANGRALA-

---
Copyright © 1996 Netscape Communications Corporation. Mozilla is
a trademark of Netscape Communications Corporation.
Note: This is an Unofficial God, Jesus Christ, Family, & Cartoon Fan Site.
© All graphics representing Disney characters are copyrighted by Disney.
Likewise all other graphics & music Copyright © by their own Individual Artists.
~*~ Copyright © 1997-2023 Elrhea M. Bigham ~*~
---