DADDY DO-DO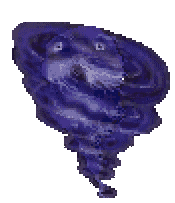 Poem By Elrhea Bigham


Everyone seems to have heard
Of Mother Nature, Mother Earth.
But what about her better half,
Whom without, she couldn't give birth?

Well, let me introduce you to
Daddy Do-Do, he's the weather.
He and Mother Earth with Mother
Nature go quite well together.

Daddy Do-Do does his thing and
Makes the Seasons come out their best,
So that Mother Earth with Mother
Nature can take care of the rest.

When Mother Earth makes him moody,
And Daddy Do-Do turns real mad,
Some say God destroyed the homes of
Those people because they were bad.

But it was just Daddy Do-Do
Throwing one of his twister fits
That instead took God almighty
And His Power to make him quit!